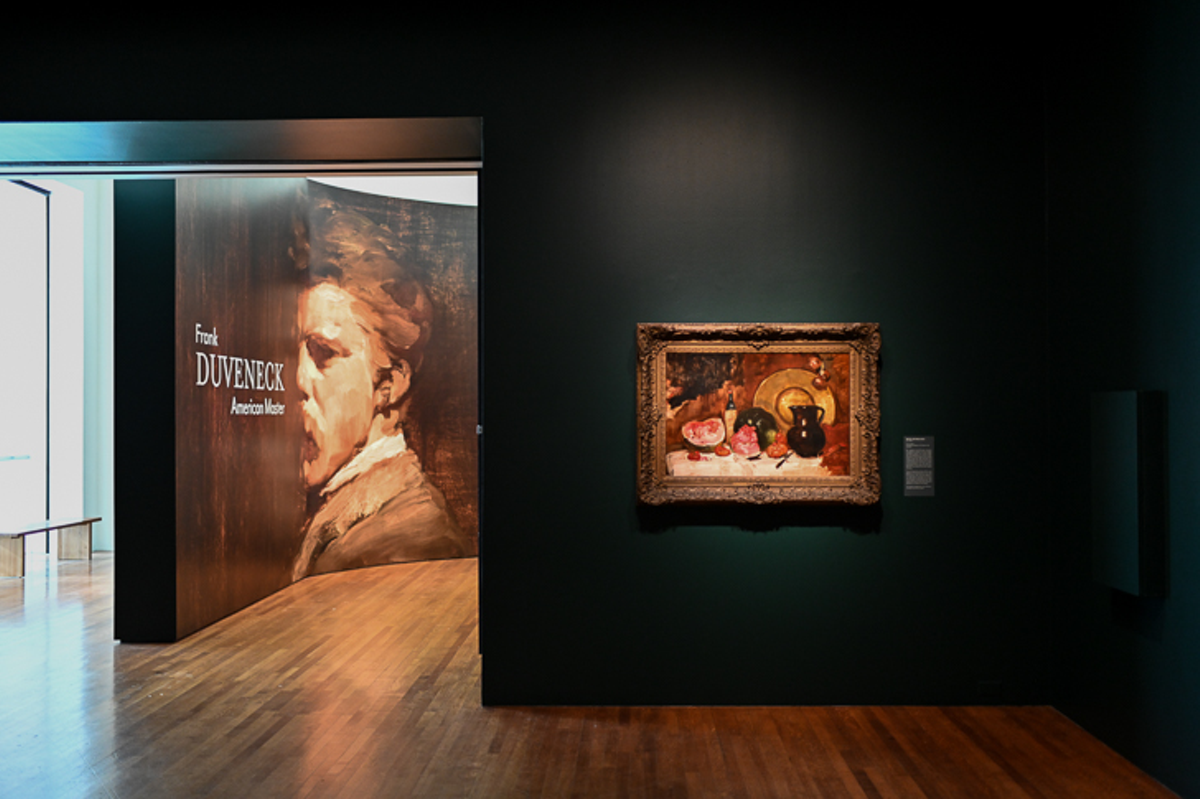 Cincinnati Art Museum's 'Art After Dark' Event Celebrates Local Artist Frank Duveneck
This Friday, the Cincinnati Art Museum will host a home edition of "Art after dark" which offers cocktails, music and dance performances, as well as works by local artists past and present.
The event, which will take place from 5 p.m. to 9 p.m. on January 29, is scheduled to honor the local artist Frank Duveneck, whom the museum calls "the most influential painter in Cincinnati history," with a curator-led virtual tour of the museum's new exhibit.
The event kicks off with a special cocktail tutorial by mixologist Molly Wellmann. In addition to owning Japp's craft cocktail bar, Wellmann is a local "drink maker and storyteller" who uses the basics of classic cocktails, some of which date back to the 1700s, to create innovative new drink recipes.
Wellmann has created a cocktail directly inspired by Frank Duveneck called "Foucar à la Kin-kan" to serve at this event. Participants can buy Ingredients or get a take-out kit from Japp's, which includes ingredients for a drink.
If a malt is more your speed, you can purchase a four-pack of the museum's recent collaboration with Listermann Brewing Company. The limited edition version includes four different bottle labels that feature famous works by Duveneck.
At 6 p.m., the local dance troupe Pones will perform in the All Flowers Are For Me exhibit. According to its webpage, the gallery uses the manipulation of light to create "complex shadows" that ripple under movement.
At 7 p.m., museum curator Julie Aronson, Ph.D., will guide participants through a brand new presentation of Frank Duveneck: American Master, which is now open until March 28. According to the museum, this is the first exhibition in 30 years that delves into Duveneck's life and work.
Duveneck has worked with several mediums such as oil paintings, drawings, watercolors, pastels, prints, monotypes and sculptures, all of which will be presented as part of the exhibition.
The exhibition will also feature new research that sheds light on common misconceptions about the artist's life from the mid-1800s to the early 20th century.
The event will end at 8 p.m. with a one-hour performance by the local indie-pop quartet The Ophelias. This performance will be the group's first full band livestream and will feature several new songs from their discography.
The event is free and will be streamed live on Facebook Live. Follow the social networks of the Cincinnati Art Museum and event page for more details.