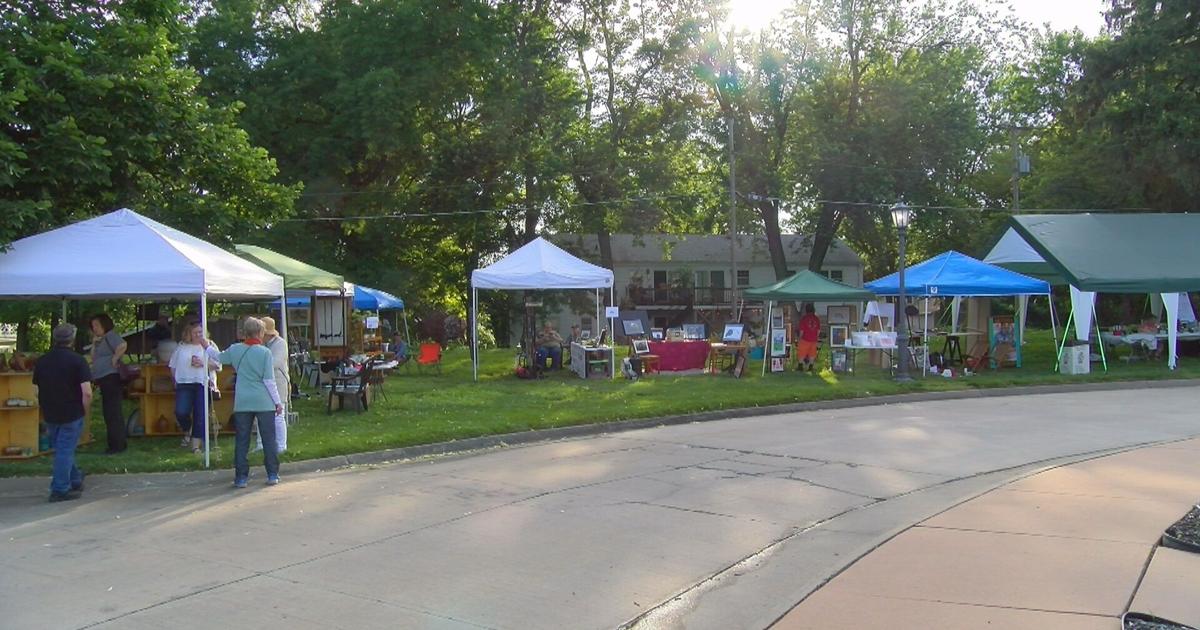 Local artists and the public enjoy each other at the museum's art fair | New
(ST. JOSEPH, Mo.) For a city the size of St. Joseph, it may come as a surprise to have a state-of-the-art museum dedicated to art. But the possibility of bringing in real artists for a free community event can amaze art lovers.
"So we have this thriving art culture and a whole community that supports and surrounds it," said Jill Carlson, director of marketing and communications at the Albrecht-Kemper Art Museum.
The Albrecht-Kemper Art Museum hosted its first-ever art fair on Saturday, inviting everyone to experience the variety of artists and their works that were featured at the event.
"You can come here and find this connection with a local artist, with someone who created this piece of art themselves," Carlson said.
About fifteen artists had set up stands to interact with the public and even sell their own works.
"I just think it's great to make you aware that there are so many artists. I think it's good for St. Joe, it's good for me as an artist, it's is good for our community," said local artist Candace Castle.
Castle is a local artist who primarily focuses on oil and watercolor painting as well as drawing. She has presented her art to the public before and says that events like this are great to help bring audiences and artists together and bring benefits to both parties.
"If they're buying an original, they appreciate talking to the artist and having that personal connection to the artist," Castle said.
And this art fair also featured a first timer.
"I have to tell you, this is my first art fair. And I was invited, and I really enjoyed it," said Kansas City-based artist Jerry Hirt.
Hirt has been an artist for a long time; he was a graphic designer and then went into photography. He says this fair also provides artists with ways to understand all the skills of others.
"It's great because you see this talent all around you and you respect it so much," Hirt said.
Both Castle and Hirt have been in the art scene for a long time, and both believe that art is an important aspect of life for everyone and the city.
"I really hope that events like this bring the art museum to more people. So more people discovering us is just a good thing," Castle said.
"Yeah, I think that's very vital. I mean, it creates a nice connection. I mean, they appreciate that the buyer appreciates the beauty of what you've done. And then you appreciate the way they give you their opinion," Hirt said.
The museum believes that after the success of the event, it will hold another art fair again next year and hopefully make it an annual event.