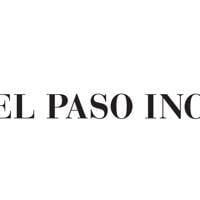 Local artists solicited for children's museum art installations | Way of life
Borderland artists Christin Apodaca, Gabriel Márquez, and Mitsu Overstreet were tapped to create installations for the El Paso Children's Museum and Science Center.
"Having local connections in the museum is important to us," Stephanie Otero, the museum's acting director and vice president of operations for the El Paso Community Foundation, said in a statement. "We look forward to announcing more artistic partnerships in the months to come."
The three artists will create installations complementing exhibits designed by Oakland-based Gyroscope Inc., which designed the interactive STEAM-based zones for the museum currently under construction downtown.
An illustrator and muralist known for her black-and-white line drawings that incorporate native plants into her compositions, Apodaca will work on the Desert Bloom area of ​​the museum. The space is aimed at the museum's youngest visitors and is inspired by the Chihuahuan desert.
Márquez is an artist and designer whose work has been exhibited in El Paso and Seattle, where he lived for several years. Her work will be featured in the Follow Your Instincts area, where children ages 4-7 can learn about animals and careers in animal care.
A contemporary visual artist and designer, Overstreet is perhaps best known for his ground installation "River Spirit" at El Paso International Airport. His work will be in the Flow Zone, where visitors can learn about water treatment and recycling.
Information: epcmuseum.org/community.