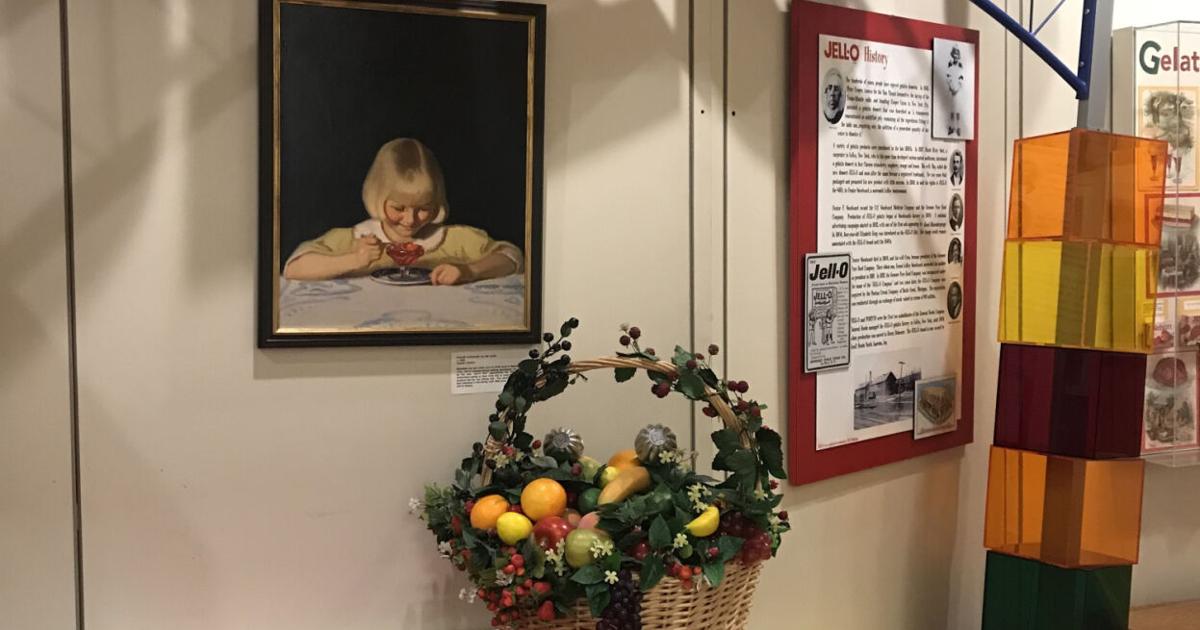 Museum: There's always room for Jell-O Week | Featured Story
LE ROY – It's the second week of February and therefore an important national holiday – National Jell-O Week.
Although Jell-O was made and "invented" in Le Roy, it was the people of Utah who decided this was the week to celebrate Jell-O.
"First of all, Utahns consume more Jell-O than anyone else," said Lynne Belluscio, Le Roy historian and honorary Utahn official. "In 2001, with the encouragement of Brigham Young University students, the Utah State Legislature declared Jell-O the official 'state snack'. It was a very opportune time because someone one knew that the following year, Salt Lake City would host the Olympics at that time.
This special dessert status helped connect Utah and Le Roy.
Plans were underway to mount a Jell-O exhibit during the Olympics, and the Jell-O Museum was contacted to see if they would lend items and a person.
Belluscio has been offered on loan.
She said the Jell-O Museum worked with an exhibit company in Rochester, and in 2002 she flew to Salt Lake City. The folks at Jell-O had staged several television and radio appearances, and the exhibit opened in one of Salt Lake City's major malls.
The exhibit consisted of a huge arch of plastic Jell-O cubes, supported by two huge Jell-O spoons, with the big red letters "Jell-O" on top. There were a few stand-alone exhibit panels with listening posts where you could hear Bill Cosby – then dessert spokesperson – talking about the history of Jell-O.
"A few years later, the huge arch was sent to us and it now welcomes our visitors to the Jell-O Gallery," Belluscio said. "The opening of the exhibition took place a few days before the opening of the Olympics, so I was already back at Le Roy at the opening of the Olympics and I never had the opportunity to go up for see the Olympic village."
The museum is located at 23 E. Main St. Call (585) 768-7433 for the most current hours of operation.