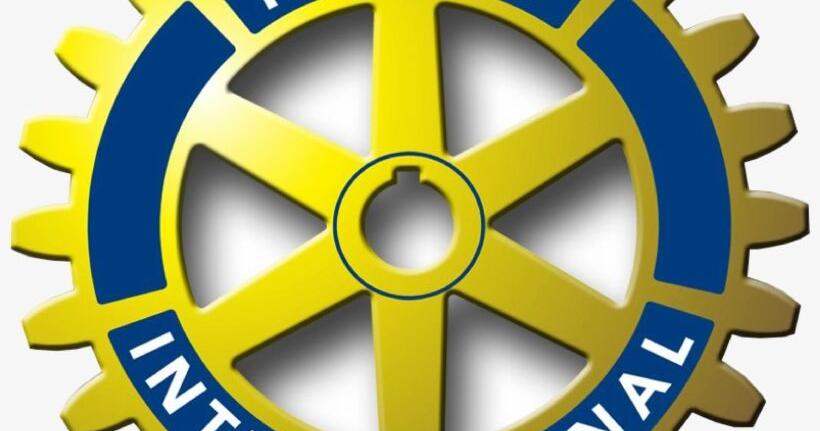 Parish gives an overview of the Beechcraft Heritage Museum | Editorial
Any tour guide will tell you that when you visit Tullahoma, the Beechcraft Heritage Museum should be on your list of stops. What these guidebooks don't tell you is that one of the founders of this local aviation gem was an avid Rotarian. I spent an afternoon with Charles Parish, the chairman of the Beechcraft Heritage Museum, digging into a beautiful piece of Tullahoma history and how it intertwines with Rotary's vision of "service above self ".
Parish's family has a Rotary legacy that spans the life of the club. In 1921, the year of our foundation, the club was led by Sharp Lannom. He served as President in 1921-1922-1923 and will later be memorialized in our community by having the Coffee County Lannom Memorial Library named after him. His son-in-law, Chuck Parish, served as club president in 1947-48. Chuck had one son, John Parish, who would later become president from 1976-77. John is the father of our friend Charles, who joined the Rotary club in 1988 and served as president from 1996-97.
John owned Worth, Inc., a sporting goods company rooted in the Tullahoma community. Aviation was a hobby for him and in 1973 he and his fellow aviation enthusiasts founded the Staggerwing Museum, later known as the Beechcraft Heritage Museum. Beechcraft Heritage Museum is a privately funded 501c3 organization dedicated to preserving the Beech family's aviation heritage. Charles, an avid aviator, now runs the museum, providing the community and other aviation enthusiasts with education, exhibits and an annual "Beech Party" event.
Throughout the 20and century, the world has experienced growth and technological advancement while integrating women into the labor market and society. Louise Thaden, a pioneering woman in aviation, is honored in the museum for her offbeat enthusiasm and her relationship with Mrs. Olive Ann Beech. Parish spoke of this same progressive position of women in the community as he witnessed the transition our club went through adding its first female Rotarian. Today, women and men love to serve the community together, alongside Rotary International's call to raise the voice of women around the world.
Since 1985, Rotary has been driving polio eradication through its "End Polio Now" humanitarian service. Parish recalled his support and enthusiasm when Rotary led the campaign. At the time, there were more than 1,000 cases per day in 125 countries. Thanks to the efforts of Rotary clubs, there are now only a handful of cases. We continue to advocate and fundraise to provide vaccines and end polio for good.
One of the driving forces behind Parish's involvement in Rotary over the years is the relationships built. As our society continues to enter the digital age, he would like to see our club continue to thrive as a place to build vital face-to-face relationships. We meet once a week to remind ourselves of our dedication to service above ourselves and recite the "test at 4:"
1. Is this the truth?
2. Is it fair to everyone involved?
3. Will it build goodwill and better friendships?
4. Is it beneficial for everyone involved?
I look forward to sharing more of our club's legacy throughout our centenary year. Members from diverse backgrounds and interests enrich our club experience each week and provide a story worth remembering. Let's commemorate this together.