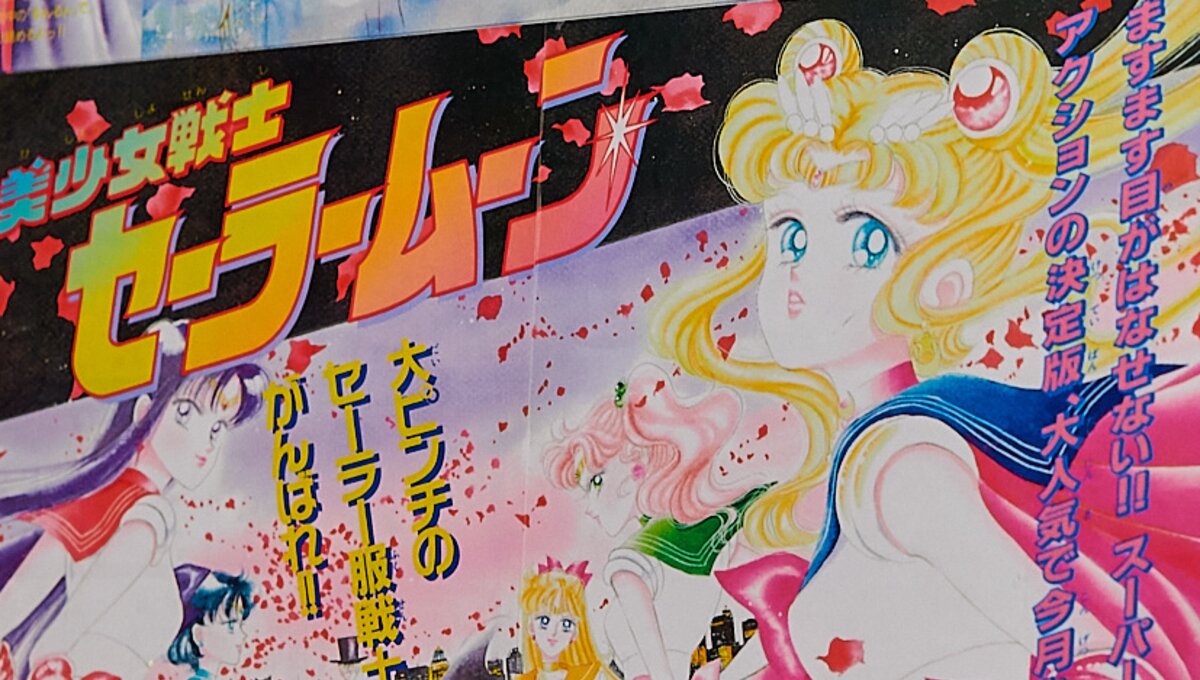 Pretty Guardian Sailor Moon Museum [Photo Report] | Featured News
Iconic magical girl Usagi Tsukino has been fighting evil and winning love for over 30 yearsso what better way to celebrate than the largest exhibition ever dedicated to Sailor Moon?
We headed to the Roppongi Museum in Tokyo to give you a glimpse of the Pretty Guardian Sailor Moon Museum, part of the 30th anniversary celebrations of Naoko Takeuchi's classic manga. The event brings together over 600 items, including original artwork, props, costumes and more. Not to mention there's themed food for anyone hungry from all the excitement!
Whether you're already in Japan or planning a visit, read on for a taste of what to expect.

First, a wonderful series of objects used by Sailor Moon and her friends. Yes, we'll admit our first instinct was to pick them up so we could use them in a battle that would save Earth… but that's totally normal, right? Right?






Sailor Moon has lit up our lives for three decades, but now is the time to get ready for a whole new level of sparkle! We could have spent hours looking at these iconic manga panels on their own, but the holographic material meant there was plenty of fun looking at them from different angles too.



From nostalgic '90s designs to today's polished styling, Usagi and the girls have had an epic anime journey, and it's only right to celebrate it all! With vibrant snapshots, storyboards, character designs, and more, this section was an absolute goldmine for anime fans.




In addition to 2D displays, we were treated to literal walls full of beautiful objects that had our wallets begging for mercy. And it wasn't even the merchandise store!





These costumes may not be for sale, but just seeing the effort put into every little detail was enough for us. Plus, they're sure to inspire countless cosplayers who want even more magic in their lives!





Do you have a favorite Sailor Moon collaboration ? This time the spotlight was on Limited Edition Crystal Boots from Jimmy Choo. True to their name, they are covered in Swarovski crystals… which explains their price of 1,796,000 yen, or more than $13,000!


Luckily, we found plenty of event-exclusive products to suit most budgets. Whether you want to rock a Sailor Moon bucket or chill hat with a collection of chibi acrylic stands, there's something for you!






We're not going to lie – with so many areas to see and things to fangirl, we were in serious need of re-energizing. Luckily, the museum café offered a selection of themed food and drinks, perfect for ending the visit.




Finally, as a bonus for having read to the end, here is a cute little detail that we loved. Yes, even the toilet signs have been modified to look like Sailor Moon and Tuxedo Mask!



What did you think of our preview of this Sailor Moon heaven? Believe it or not, there's even more to see in our photo gallery, which is right below this article. And if you can make it to Tokyo, there's still plenty to discover at the event!
The Pretty Guardian Sailor Moon Museum will be held at the Roppongi Museum until December 30, 2022. It is divided into three periods that each feature original artwork from different parts of the manga.
This is an original Tokyo Otaku Mode article with photography by T. Hara.