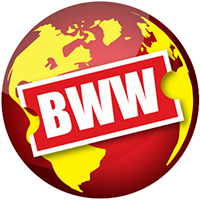 The Museum of Arts and Design is holding an exhibition of otherworldly sculptural furniture by Detroit-based artist Chris Schanck
The Museum of Arts and Design (MAD) will present Chris Schanck: Off-World, with a series of paintings that showcase the Detroit-based artist's striking, otherworldly furniture shapes. Also included are several recently completed works that explore the artist's new directions towards the figurative and the personal.
From February 12, 2022 to January 8, 2023, Schanck's first solo museum exhibition in New York is an in-depth look at the artist's commitment to blurring the boundaries of art and design. Skillfully blending experiments in innovative materials with an expressive yet rigorous refinement of form, Schanck's intricately sculpted, colorful and brilliant objects are contemporary talismans of stories from the past, present and future.
Over the past decade, Schanck has established himself as a leading figure in the world of design. Schanck established his freelance studio in Detroit in 2011, preferring to work outside of the furniture industry's conventional coastal markets. His studio makes custom, labor-intensive furniture and furnishings, from chairs and tables to cabinets and lamps.
Each piece is meticulously handcrafted by a team of local Bangladeshi artists, designers and artisans, all of whom make essential contributions to the studio's collective practice. Alongside his team, Schanck continues to refine his acclaimed signature manufacturing process titled Alufoil. The studio's artisans polish thin pieces of aluminum foil onto the furniture's structural frames, which are made of pieces of steel and hand-carved foam insulation. Encased in a final layer of transparent resin, like insects in chunks of amber, the pieces exhibit a depth and surface smoothness that belies the embedded shapes and crumpled leaf surfaces within. Beyond this signature process, other pieces are cast in aluminum and bronze, while other works use pigmented resins and dyes on found objects and wood particleboard.
The artist's strange and unfamiliar forms suggest coral reefs, alien worlds and artifacts from ancient civilizations. Other works, especially the later figurative pieces, refer to mythology, poetry, and aspects of his own life. At the same time, Schanck's works remain rooted in the reality of humanity's negligence, necessity and inventiveness. Schanck draws from a wide range of influences, ranging from his local Detroit environment, Brutalist and Art Deco architecture, ancient Egyptian and Aztec iconography, to motifs from the fringes of popular culture. As a result, each work is a grainy reflection of an alternate universe rarely explored in contemporary design.
"My works exist on a spectrum, on the one hand they are practical and functional, and on the other they are ambitious and speculative – a mixture of reality and fantasy. Imagine a crib that is shaped like a rocket or an automobile Practicality This bed's function takes on the form of a fantasy We understand that you can't start the bed and fly away, but in the child it inspires the idea of ​​speed and exploration. My work works a lot like this bed," Schanck said.
Curated by Cranbrook Art Museum Director Andrew Blauvelt, the exhibition is the result of a long-standing creative dialogue between Blauvelt and Schanck, who graduated from the Cranbrook Academy of Art in 2011.
"Schanck is one of the most exciting artists working in contemporary furniture design today. His work represents the fruitful integration of art and design. Conceptually rich, materially inventive and aesthetically adventurous, he defies our expectations when it comes to design – it does not quietly occupy space, but rather inhabits our minds and engages our senses," said Blauvelt.
Coinciding with the exhibition, MAD will host a series of year-long public programs in which artists and designers will explore the creative potential of industrially produced objects discarded daily on the streets of New York. Collaborators Thomas Barger, Shari Mendelson and Studio Nito will lead attendees through hands-on workshops to transform waste into raw materials for art and design. This summer, MAD will engage its visitors to create a floating sculpture of discarded plastic bags called Museo Aero Solar, an open source project initiated by Tomas Saraceno.