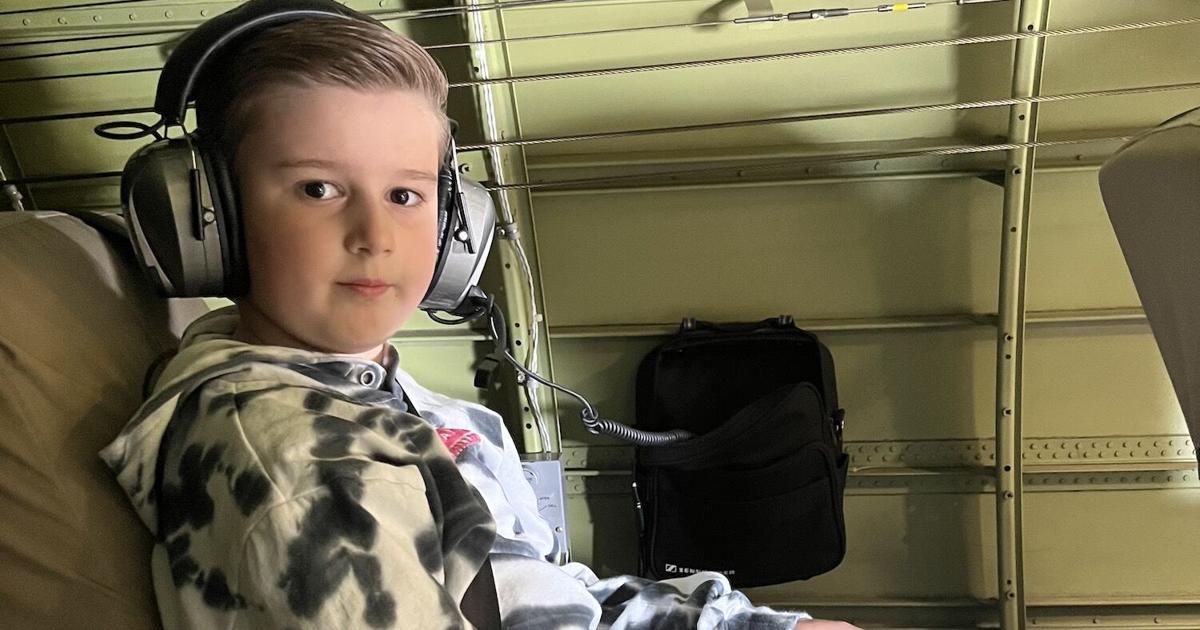 What's new at the Aviation Museum? This is Doc — The B-29 Superfortress | Travel
For the past three years, my goal has been to become a pilot when I grow up. I dressed up as a pilot last Halloween and for this year's career day at my school. I play flight simulators on my computer almost non-stop. So when my dad told me last week that the Museum of Flight was going to let me fly a B-29 for a story, I was really excited.
And I was quite nervous, too.
But I did.
I flew on Doc, a WWII bomber that was found in the desert in 1987 and restored. It's now a flying museum that travels across the country – and its stop at the Flight Museum in Tukwila means you can experience it too.
And let me tell you, I'm glad I did. It was as if my history books came to life.
Before the flight, I interviewed Mike Lombardi, a Boeing historian. Lombardi was getting off the plane and he was coming from Spokane. We talked about some fast facts about the plane. Then Josh Wells, the Doc manager, told us all about the plane and its history.
Then we met the crew, including pilot Mark Novak. Novak talked about security and what we could do.
"Don't get mesmerized by those 17-foot propellers spinning out there," he said.
The plane feels like the 1940s. The plane is noisy, but it was a really smooth ride for both takeoff and landing. During the flight, they had headphones hanging on the wall. Through them you can hear all radio chatter regarding the plane. And I got to experience what it was like to be a gunner and a master gunner. It was really cool to see the top of the plane while flying at 2,000 feet.
I know how lucky I was to be able to fly on Doc. The aircraft is one of only two B-29s still flying today. There were plenty of other people who wanted to go over Doc standing behind the fence and taking pictures. That's why I overcame my fears and decided to go. It was the chance of a lifetime, and I'm still smiling as I write this.
---
When you go
If you want your own chance to see exactly what's up with Doc, a Boeing B-29 Superfortress, public land and tours are available 9:30am-4:30pm May 19-20, and 12-4:30pm May 21-22 May at the Aviation Museum. Plane trips are full. However, additional flights can be added. To visit here for availability updates, future schedules and more information.
Grayson Burlingame is a fourth-grade student from Tacoma.